I was really pleased to visit Fife based Pink Saltire and have a chat with its founder Stuart Duffy recently.
Pink Saltire is an equalities media based charity which works to improve the visibility and understanding of LGBT matters across Scotland.
It was good to hear about how they were focusing on capacity building and also the rural LGBT+ voices group connections.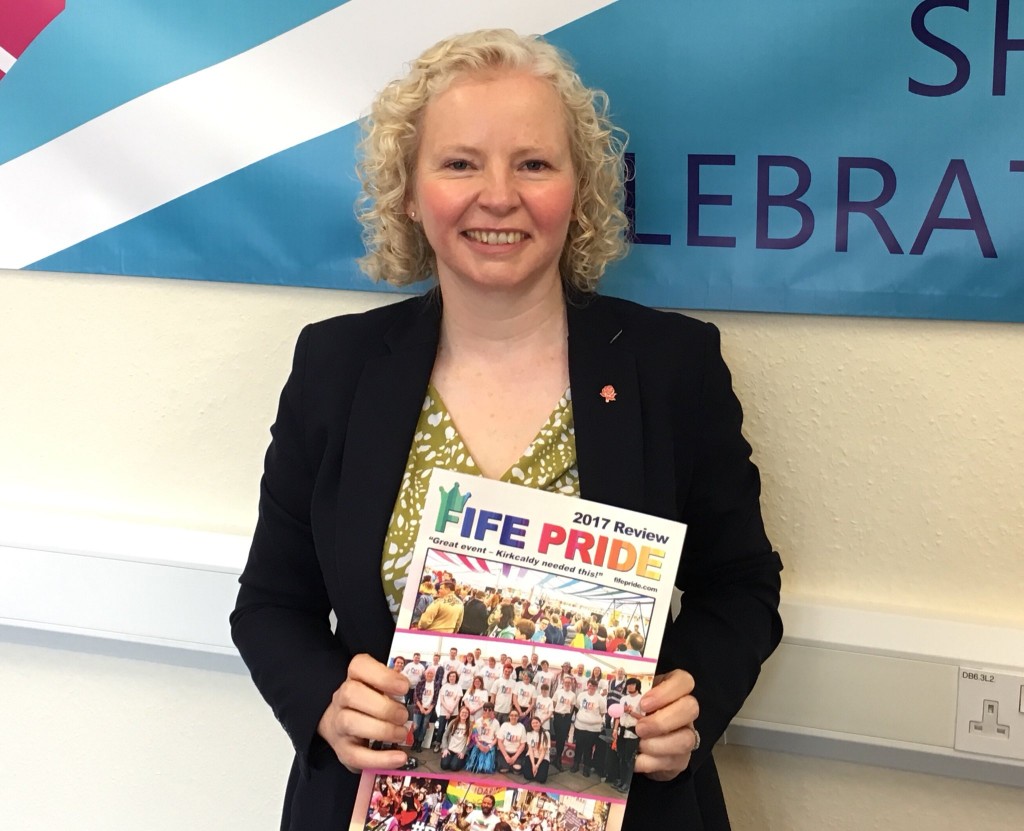 Stuart also currently chairs the new Fife Pride organisation, and I was pleased to talk about how I enjoyed the first event in July and plans to build on its success for the 2018 Fife Pride event.
There has been great progress in the Scottish Parliament on LGBT matters, for example the Marriage and Civil Partnership (Scotland) Act 2014. However, we also discussed the challenges and the ongoing work that is still required to help improve the daily lives of people in the LGBT community living in Scotland.