As part of Scottish Food and Drink Fortnight it was a pleasure to visit Novelli's ice cream parlour in Burntisland to celebrate their fantastic ice cream, which is made in the parlour, and recognise its contribution to the vibrancy of the local High Street.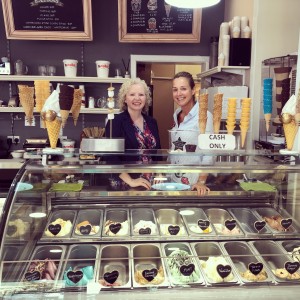 It's great to see an innovative business providing a quality Scottish product and I enjoyed hearing about how Novelli's, as a fairly new business, has flourished as well as its future plans.
This year Scottish Food and Drink Fortnight (31 August to 15 September) is celebrating 10 years of showcasing our counbtry's food and drink sector. It's an opportunity to highlight the success of businesses like Novelli's which invest in quality produce and their contribution to our economy and communities.