This week Scottish Labour led a debate in Parliament on the BiFab construction yards. Ahead of the debate I met with representatives of Fife – Ready for Renewal and gave my support to their campaign, which calls for work to be delivered to the yards in Methil and Burntisland.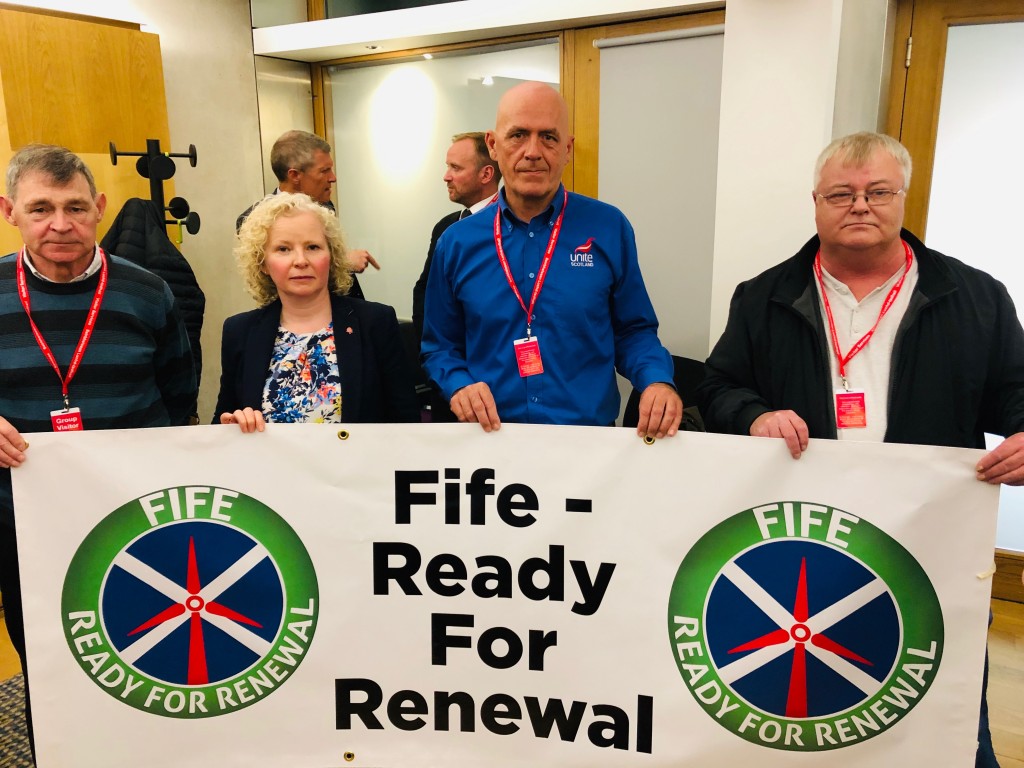 The debate highlighted the location of EDF's planned Neart Na Gaoithe (NnG) Offshore Wind Farm off the Fife coast, calling for related contracts for turbine jackets to be awarded to BiFab rather than to overseas firms.  
The idea that EDF will award the contracts for wind-turbine jackets for the NnG Offshore Wind Farm, sitting off the coast of Fife, to Indonesia to then be shipped over seven thousand miles to Scotland is just not acceptable.
I am urging EDF to do the right thing, to honour commitments they have given to local investment, to support the Scottish industry. In return they will receive a highly skilled, committed workforce.